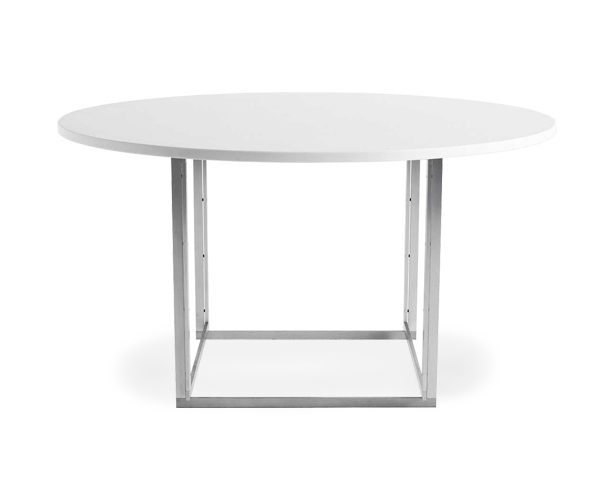 Poul Kjærholm PK58 Table(PK-58)
Stainless steel, Painted MDF table top or tempered glass top.Product size: Ø130*70.5
Poul Kjærholm PK58 Table(PK-58)
Product Description:
The PK58™ is a minimalist table inspired by the PK54™, though the table is somewhat taller and the choice of materials different. Despite these differences, the PK58 is still a study in contrasting materials and forms. Circle meets square and the pure expression leaves a monumental impression that makes the table the natural focal point in any room.
The table comprises of an anodised satin-brushed aluminium base combined with a white polyester composite tabletop.