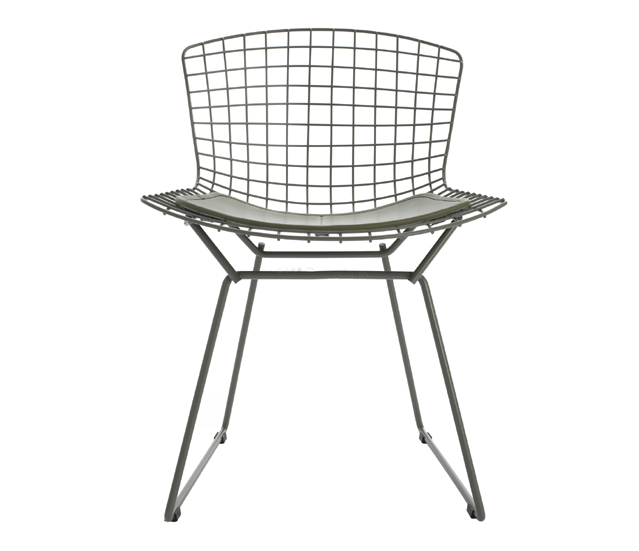 Harry Bertoia wire chair (8033)
Material:PU cushion or italian leather cushion,sponge, The steel frame can be either stainless steel frame or black lacquered steel frame.
Product size:54*59*82
CBM: 0.16
Harry Bertoia wire chair (8033)
Product Description:
Harry Bertoia Style Wire Chair with Cushion
(Multiple Colors for Frame and Cushion)
--Harry Bertoia's 1950 experiment with bending metal rods into practical art produced a reveredcollection of seating, including the exquisite Bertoia side chair. Innovative, comfortable andstrikingly handsome, the chair's delicate appearance belies its strength and durability. InBertoia's own words, "If you look at these chairs, they are mainly made of air, like sculpture.Space passes right through them." The vinyl seat cushion is padded with a foam insert for softness.The brightly chromed steel frame pairs nicely with all other modern classic furnishings. The wide,contoured arm chair is suited to contemporary living rooms, bedrooms and professional receptionareas. Our reproduction of the Bertoia Wire Side Chair comes with your choice multiple seat cushioncolors.
--Red, White, Blue, Green, and Yellow are special orders with 8 week lead times.--Stainless steel frames are special orders with 8 week lead times.-- Items listed on this page are reproductions of the original design. Items are not produced bythe actual designer nor are they affiliated with the official manufacturers. Any mention of thedesigner or original product name is only for comparison purposes.