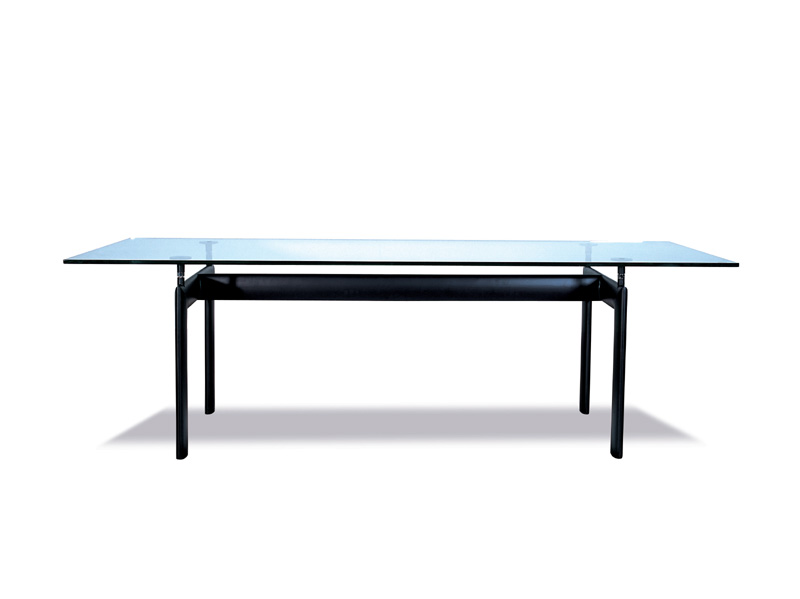 Le Corbusier LC6 Dining Table (9017)
Le Corbusier, Pierre Jeanneret and Charlotte Perriand lc6 Table
Le Corbusier LC6 Dining Table (9017)
Product Description:
The collection is enriched with great designs, which may well expand in the future to take in other important names. The amassment fosters the emergence of the absolute values of design, which transcend space and time, the content of which has never been explored, thus constituting a fundamental contribution to current design research.These pieces fit into contemporary furnishing schemes with the utmost naturalness, blending in as effortlessly as furniture designed this year.Early in his career, Charles-Edouard Jeanneret,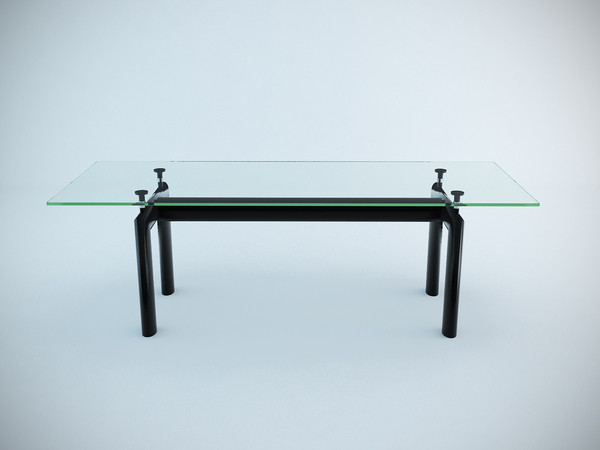 also known as Le Corbusier, was met with some resistance to his work. Owing to its alleged "revolutionary" nature and the radical look it acquired from its "purist" form. In time, however, it won the recognition it deserved and is still widely admired. Dining or conference table the LC6 is adjustable in height to a range of approximately 2 inches. The LC6 hollow steel base is available in; matte black.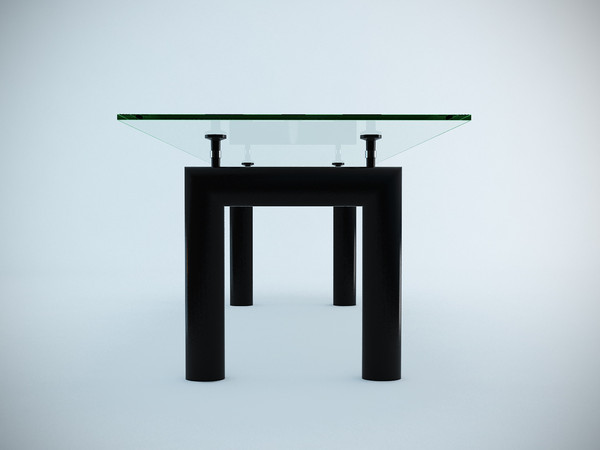 The "Cassina I Maestri" (Cassina Masters) collection includes some of the most important furniture created by leading figures in the Modern Movement, pieces which have since become landmarks in the evolution of contemporary design.Table top is available in: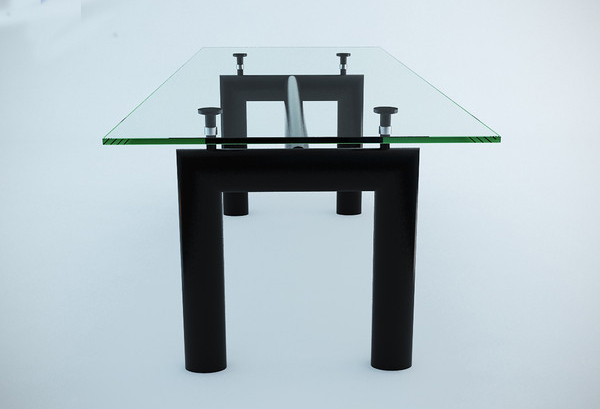 Italian clear crystal glass. The LC6 is available with a matte black base with a clear glass top.Design:
Le Corbusier, Pierre Jeanneret, Charlotte Perriand, 1928.