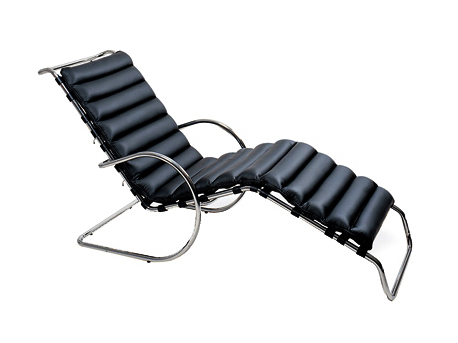 MR Adjustable Chaise Lounge (COCO-807#)
MR40 Lounge Chair Mies vd. Rohe 1932

Item No.:COCO-807#

Material: italian leather,sponge, SUS304# polished stainless frame
Product size:60.5*192*90
CBM: 1.05
MR Adjustable Chaise Lounge (COCO-807#)
Product Description:

Ludwig Mies van der Rohe chaise Lounge
Item No.:COCO-807#
Chaise Lounge in leather / stainless steel frame / micro leather straps
-Modern style take on the chaise longue
-Elegant style inspired from 1932
-Great comfortable feeling
-High-quality craftsmanship.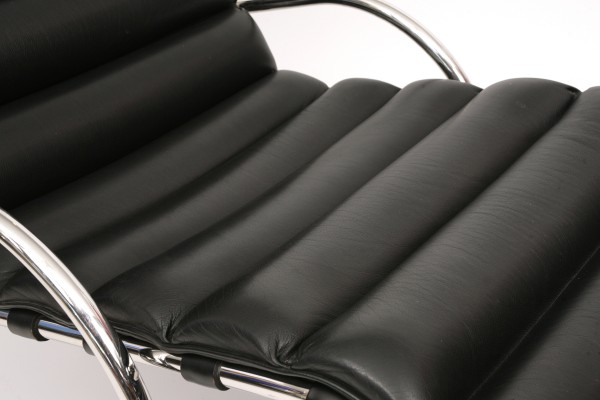 History of
-The Chaise Lounge by Ludwig Mies van der Rohe has individual design character and refined elegance. The 1932

lounger was the designer's last draft before the Second World War and it was intended to re-invent this

traditional item of furniture. The Chaise Lounge was first showcased at the Weissenhof Exhibit in Stuttgart,

Germany, where it impressed designers and style critics alike. The geometrically accented chrome metal frame

and the quality padded leather cushion work in harmony, ensuring great comfort and a unique slender profile.

This timeless modern piece is a stylish addition to any home or office space.

INFURN produces this sought-after design in handmade classic or premium leather upholstery in various

colours.