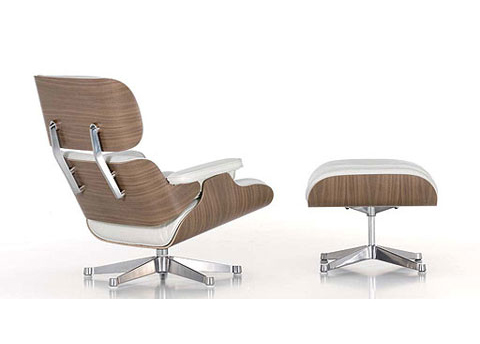 Charles Eames Lounge chair with wihte Vitra legs(9021-B)
Material: italian leather,sponge,plywood
Product size:chair:83*83*81 stool:65*53*40
CBM: 0.9

Eames Lounge Chair & ottman wih vitra based
1PCS~4PCS: PER SET IN FULL ITALIAN LEATHER
OVER 5PCS: PER SET IN FULL ITALIAN LEATHER
Charles Eames Lounge chair with wihte Vitra legs(9021-B)
Product Description:
History of Charles eames lounge chair with ottoman
Real Product images from House Kingdom Furniture Ltd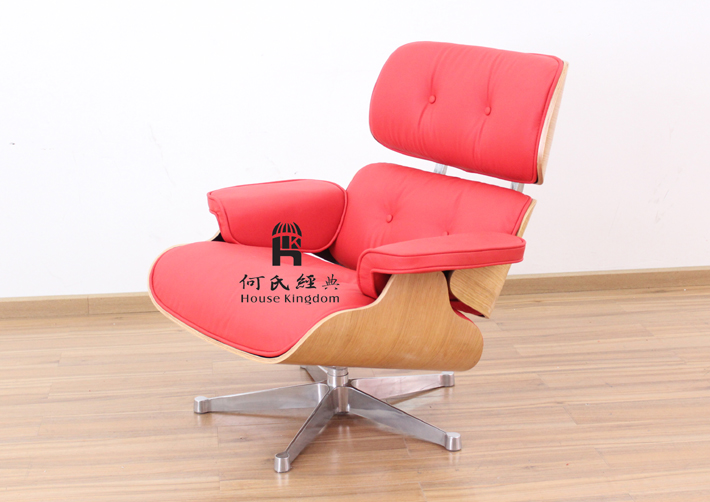 This chair designed by Charles and Ray Eames, when introduced in 1956 the Eames Lounge Chair and Ottoman,Black Leather/Walnut was one of a kind. This Eames Lounge Chair & Ottoman,Black Leather/Walnut has not only endured for more than 50 years but it has become a significant furniture design of the 20th century. Instantly recognizable and still fresh.
- Our Eames Lounge Chair & Ottoman replica/reproduction is a high quality same as style of the original design.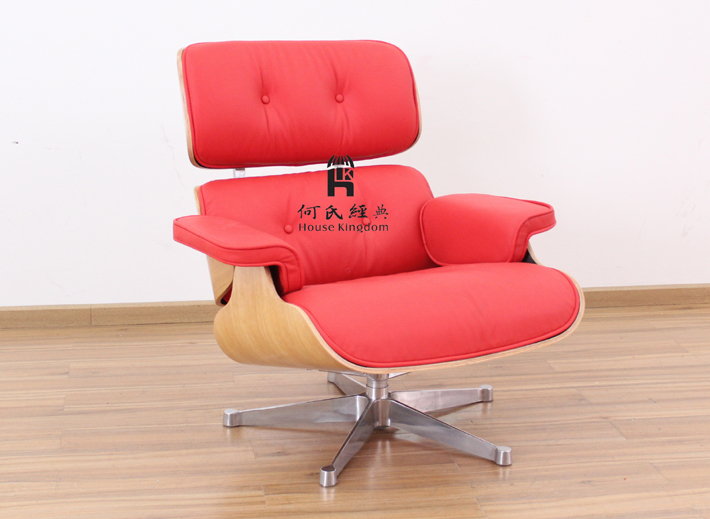 - The shells and ottoman are upholstered in 100% full grain Aniline Leather imported from Italy. All parts of the chair are made with the same leather grade including piping and buttons.
- Same as to the original the veneer features 7 ply's of cross grained engineered wood and is Kiln dry stabilized to prevent any sort of warping or cracking.
- Standard Vitra base and back braces comes in a high polished bright aluminum trim. Also customizable in the full Vitra aluminum base.
- The seat of the Eames Lounge Chair & Ottoman swivels on a 5 star base, and 4-star fixed base for the ottoman, with glides that are threaded so that the chair may remain level.
- The back braces are die-cast aluminum. The chair base has a built-in swivel mechanism.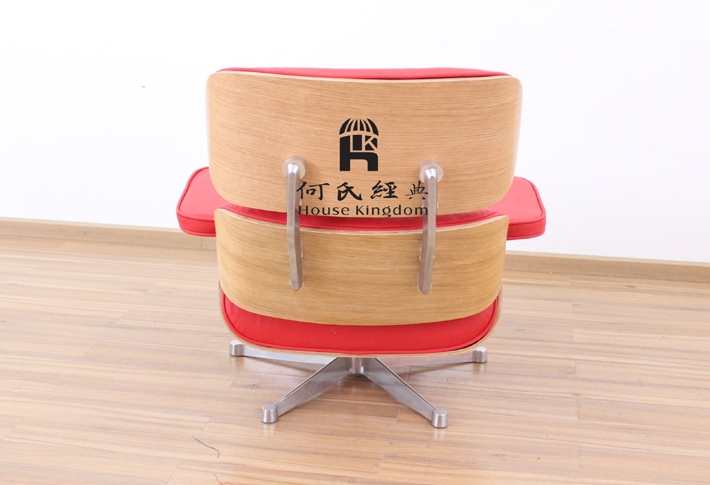 - 6-inch-thick urethane high density foam cushions.
- Permanently tilted at a 15-degree angle to properly distribute a person's weight to the back of the chair for maximum comfort.
- Eames Lounge Chair & Ottoman shell is also supply with seven-ply cherry, natural cherry, or santos palisander veneer.
- The seat is angled to take the weight off the base of your spine; the lower back piece supports your lower back. The angle of the upper back piece that supports your chest allows you to move around comfortably while you're sitting.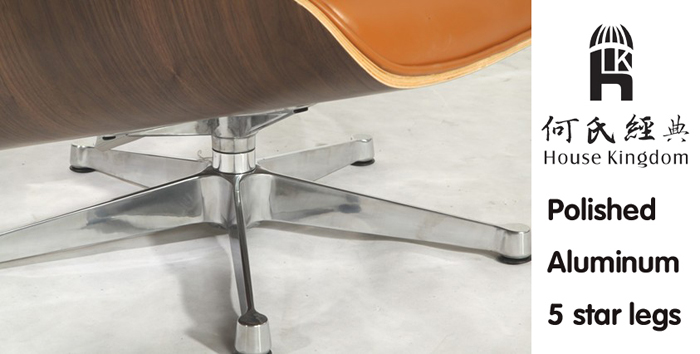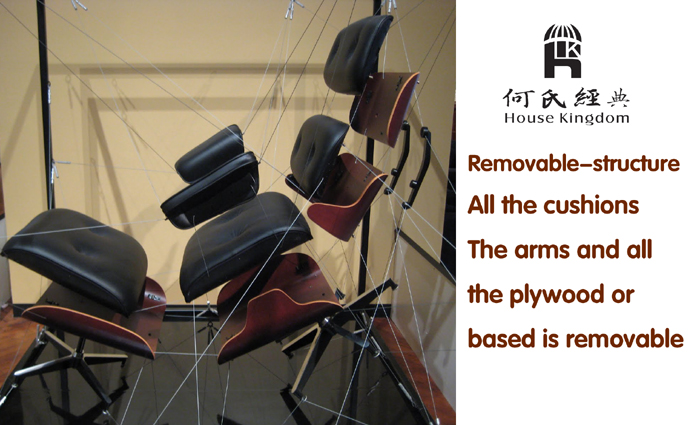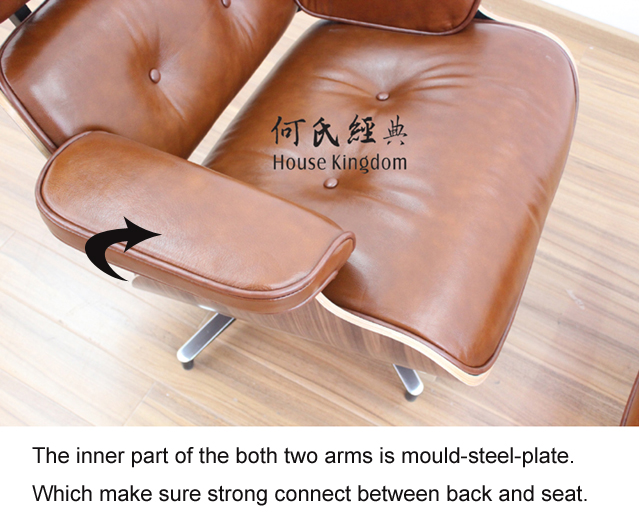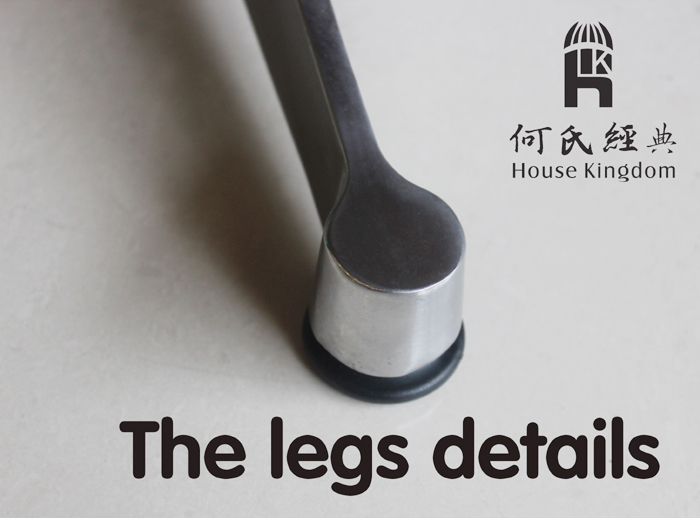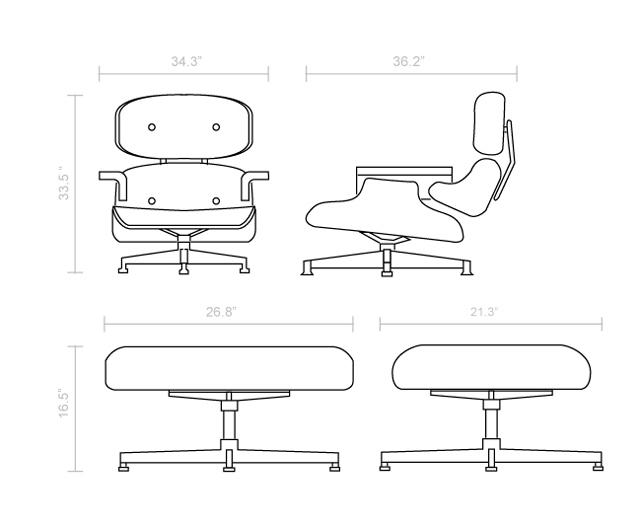 - All pieces are hand assembled easily. Customer can change the spare part by himself.
- Shenzhen Coco company focus on quality does not end at the factory door - they believe that providing clients with exceptional service is just as important as manufacturing furniture. In order to make certain clients enjoy consistently high quality in all Coco products, they have set up their own test center which monitors products against criteria that are far more stringent than the statutory standards.