To view this video please enable JavaScript, and consider upgrading to a web browser that supports HTML5 video.


7017A-3# LC2 Le Corbusier sofa
Description of Le Corbusier arm Chair LC2 replica (reproduction)
stainless steel tubular frame.
Loose cushions filled with polyurethane foam
Covered with leather or cotton fabric.
Dimensions:
3 seat:180 x 70 x 68 cm ( W x D x H )
2 seat:130 x 70 x 68 cm ( W x D x H )
1 seat:76 x 70 x 68 cm ( W x D x H )

7017A-3# LC2 Le Corbusier sofa
Product Description:
7017A-3# LC2 Le Corbusier 3 seater sofa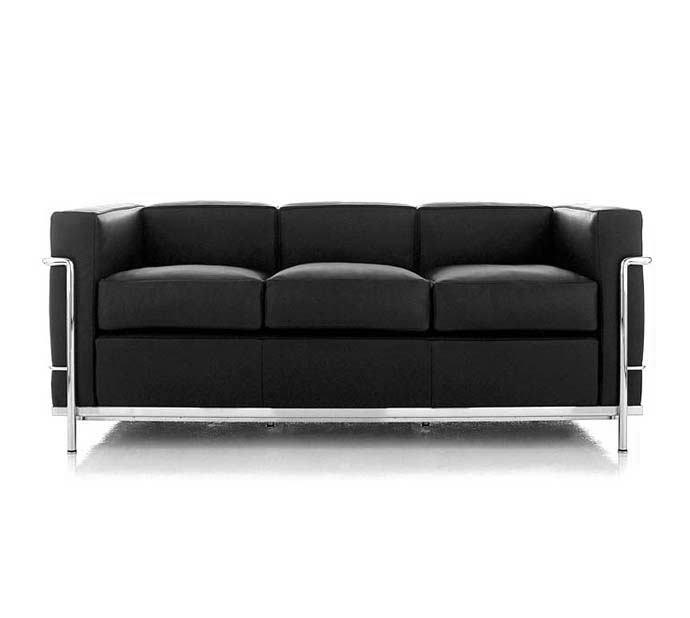 Le Corbusier intended to create a set of furniture for the small spaces in his "housing machines" that could be industrially produced in large quantities at moderate prices.
Chrome plated tubular steel frame. Loose cushions filled with polyurethane foam and dacron wool. Covered with finest aniline leather or fabric.
For home use, we recommend Aniline Leather with its soft touch and pronounced but natural grain, or DIVINA3 wool fabric by KVADRAT. For tougher use in professional environments, the highly durable but pigmented Standard Leather will make your Corbusier Armchair indestructible. Available on special request only.
The inspired LC2 ArmChair by Le Corbusier remains one of the most recognized pieces of furniture of the modern Design. The LC2 was the first design in which Le Corbusier applied his vision for a visible external frame which embodied the clean minimalism and industrial rationale of the International Style.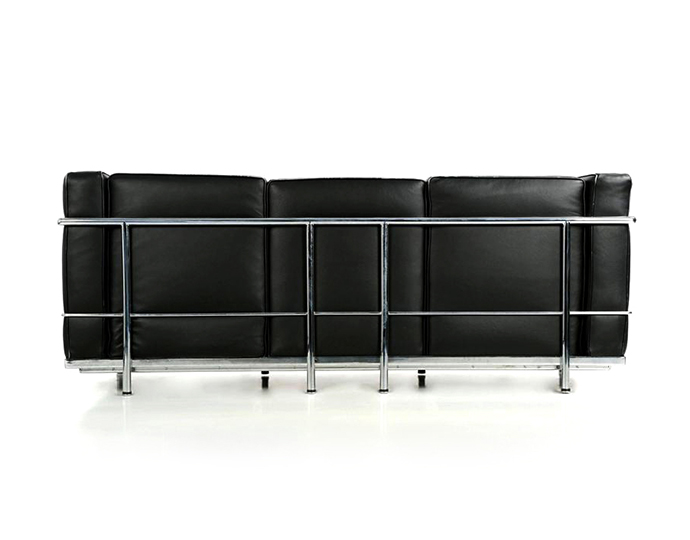 LC2 3 seater sofa manufacture and descirpiton:
1.External Frame of stainless steel tube, mirror polish,polish and polish.
2.Finished with Italian Leather upholstery and strapping.
3.Multi-density foam cushions system.
4.Different colors such as white, black, red and brown are available.
5.Adjustable feet can fit in any groud or wood ground.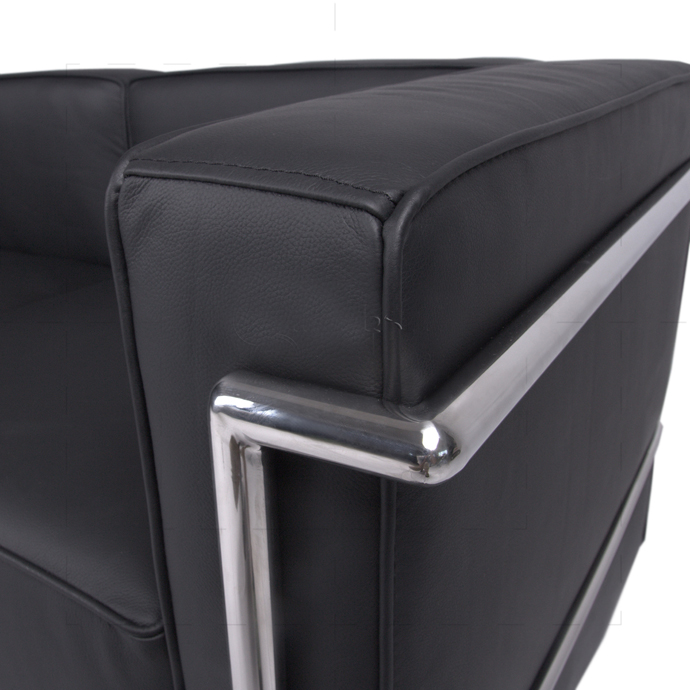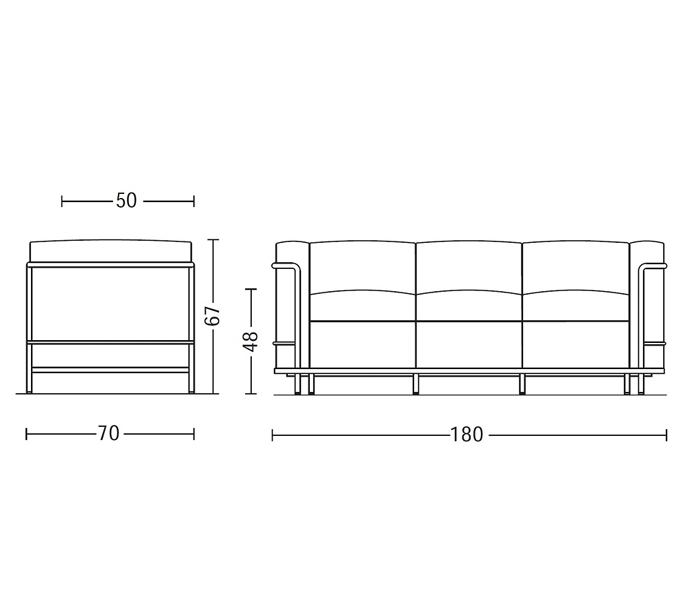 - Ours Le Corbusier LC2 Sofa - Red italian Leather, and was originally created by Swiss Architect Le Corbusier for an historical fine art exposition in 1929. With its clean lines, simple design and quality this Le Corbusier LC2 Sofa - Red italian Leather can still be found in museums worldwide as well as buildings of major architectural significance.
- Coco company high quality reproduction Le Corbusier LC2 Sofa - Red italian Leather is manufactured to almost the exact same specification as the original.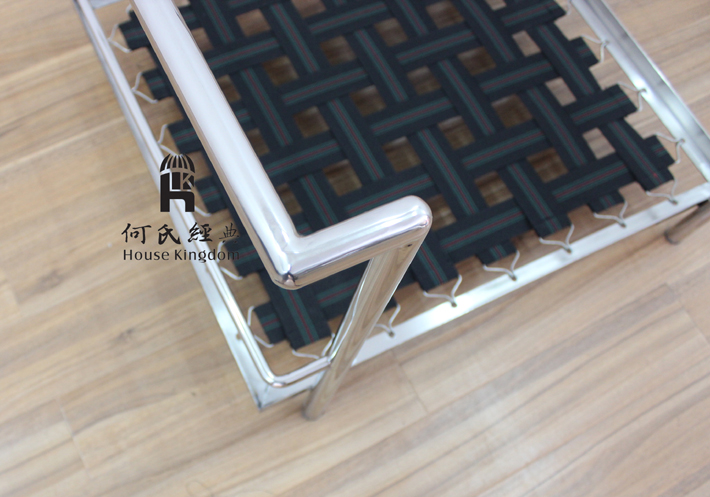 - Our reproduction Le Corbusier -Red italian leather are completed in 100% genuine Top Grain Aniline Italian leather.
- The frame and legs are constructed in high grade SUS304# stainless steel.
- High density foam to ensure long term firmness and comfort.
- Reinforced lower spring tension nylon system supports seat cushions for firm, long-lasting comfort.
- Armchair sofa and 2 seat versions available.
- Le Corbusier LC2 Sofa - Light Brown Leather - a timeless design for home or office.