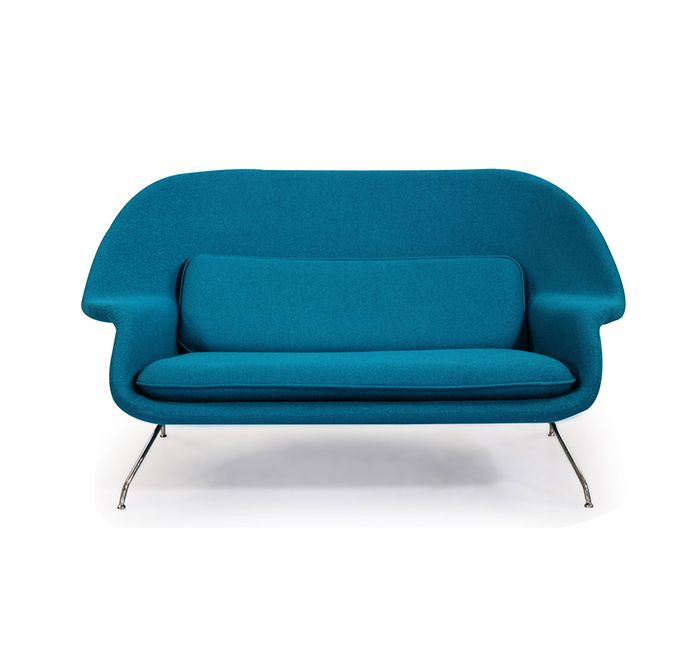 Womb sofa replica designed by Eero Saarinen
Product name:Womb sofa replica designed by Eero Saarinen
Material:Fiberglass shell,attached by high density sponge,wool or cashmere fabric
Size:177*98*95(2 seater)
CBM:1.5
Womb sofa replica designed by Eero Saarinen
Product Description: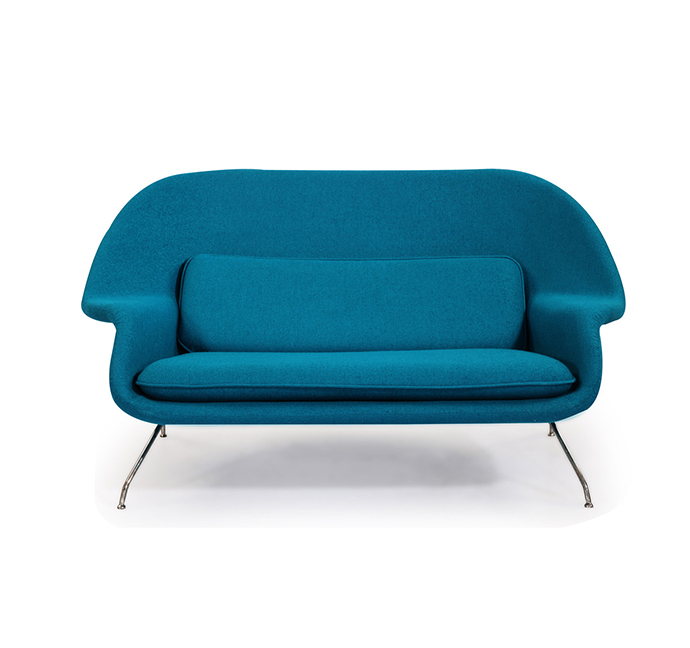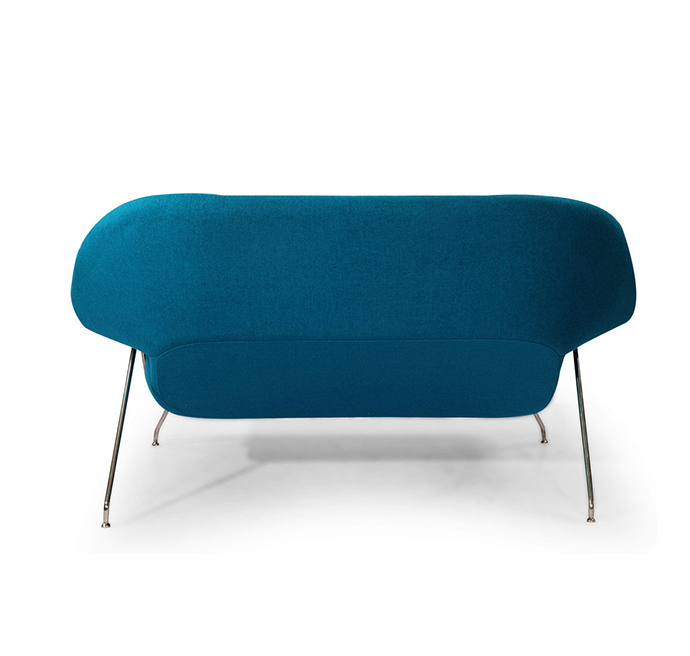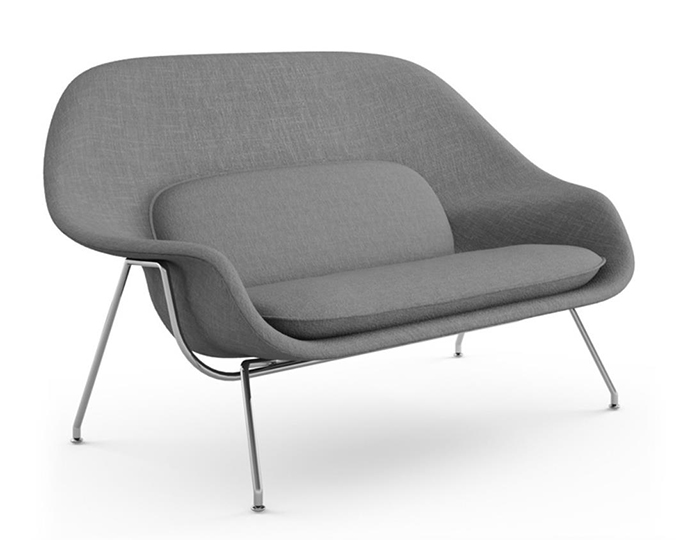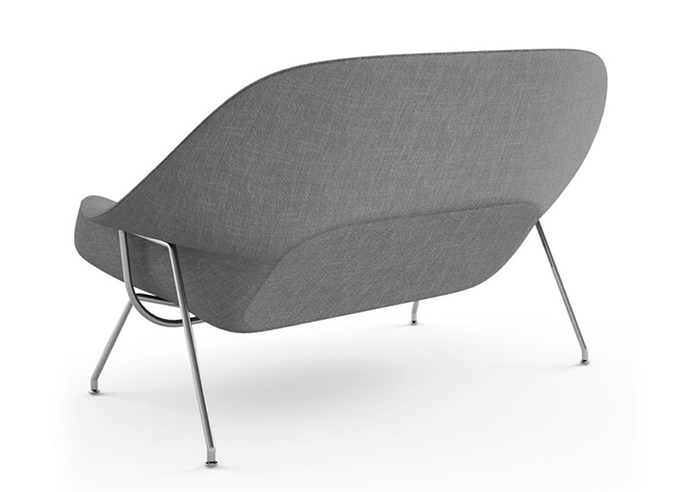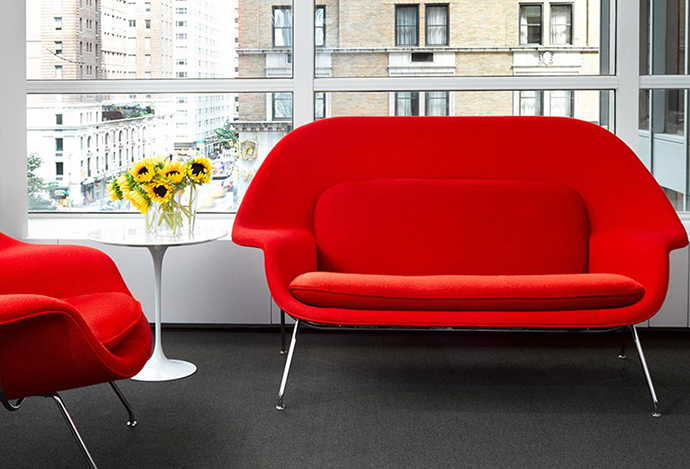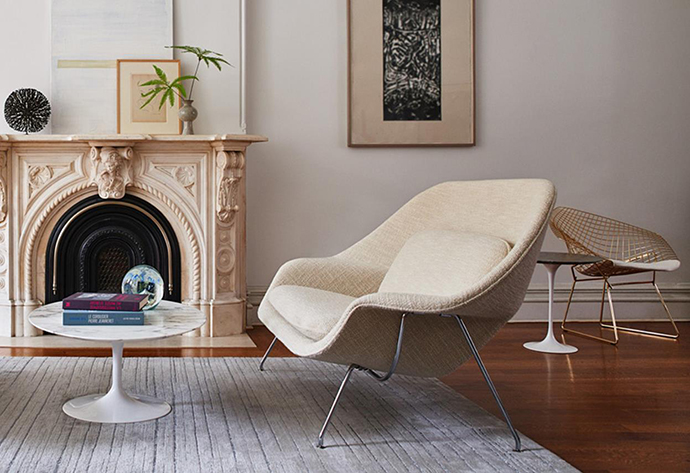 Womb Sofa by Eero Saarinen for Knoll.
The Womb Sofa is a two-seater sofa designed by Eero Saarinen in 1948.
The Womb Sofa is a double-wide version of the iconic Womb chair, acclaimed as one of the most comfortable modern chairs produced. The Womb Sofa was developed for Saarinen's first big architectural commission: The General Motors Technical Center in Warren, Michigan - a twenty-five-building complex that required furnishings for over 5,000 people.
The Womb Sofa was designed to replace the clumsy, oversized sofa models of the time, Saarinen wrote "These dreadnaughts [have] disappeared from modern interiors partly because they were designed for an era that tried to impress by sheer mass." While such robust forms may have gone out of vogue, Saarinen saw their necessary function as timeless: "The need for such chairs has not passed. Today, more than ever, we need to relax." After being out of production for six decades, Knoll brought the Womb Settee back into production in 2015.
The seat shell is made from foam-covered moulded fiberglass. Base made of steel rod with a polished chrome or black painted finish.
Upholstery in fabrics and leathers of the collection. Please see pdf in 'Product downloads' for fabrics available and the Spinneybeck website for leather grades and colours available. Samples available to view at our shop or showroom.
Please note: When upholstered in Eva fabric collection, there will be a lead time of 12-14 weeks.
Dimensions
159w x 94d x 43.5/92cmh