To view this video please enable JavaScript, and consider upgrading to a web browser that supports HTML5 video.


8034-B Le Corbusier Chaise Lounge
Item No.:8034-B

LC4 chaise lounge

Material: Fabric/PU/leather,sponge,
stainless steel frame,black
painted steel leg

Size 55*160*75cm
8034-B Le Corbusier Chaise Lounge
Product Description: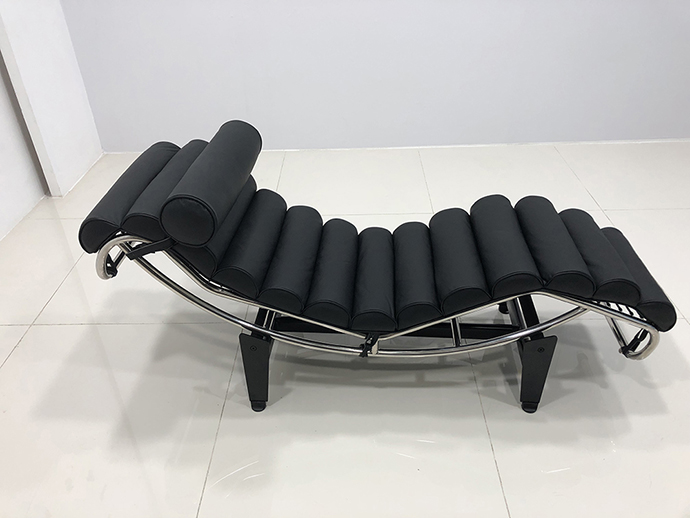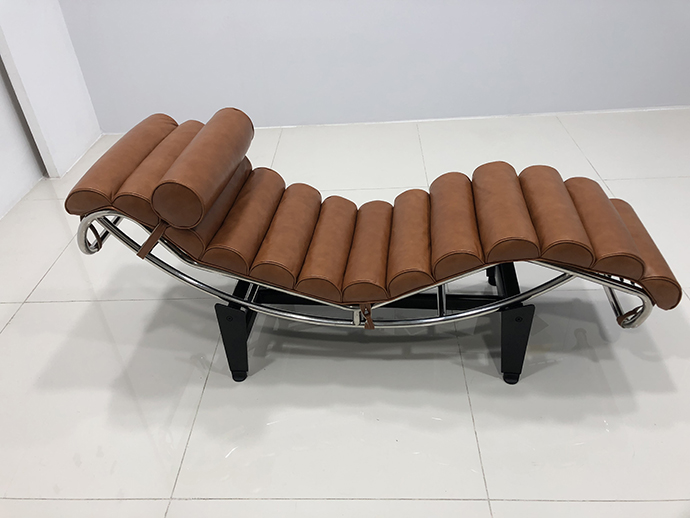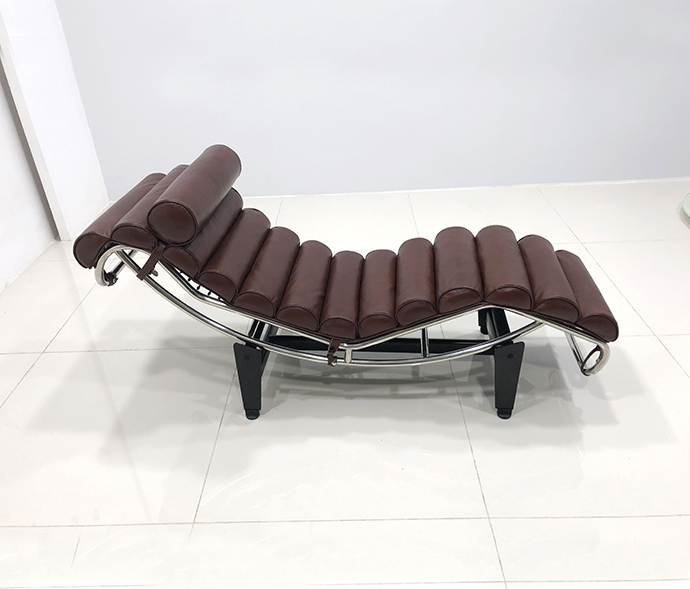 Chair Frame: Polished stainless tubular impervious to chipping and rust.
Base: Black lacquered steel base. Standard floor protection plastic caps on four legs.
Padding: High resilient urethane foam pad and headrest provide comfort and a cushy feel.
Features: Comes complete with a cylinder headrest pillow. Adjustable reclining angles from up and down. Reinforced bottom elastic supporting strap network.
Safety information: Each material is non-harmful, resistant to fire, and child friendly.
This item is a replica reproduction of the LC4 Chaise Lounge by Le Corbusier and is not manufactured by or affiliated with the original designer(s) and associated parties.