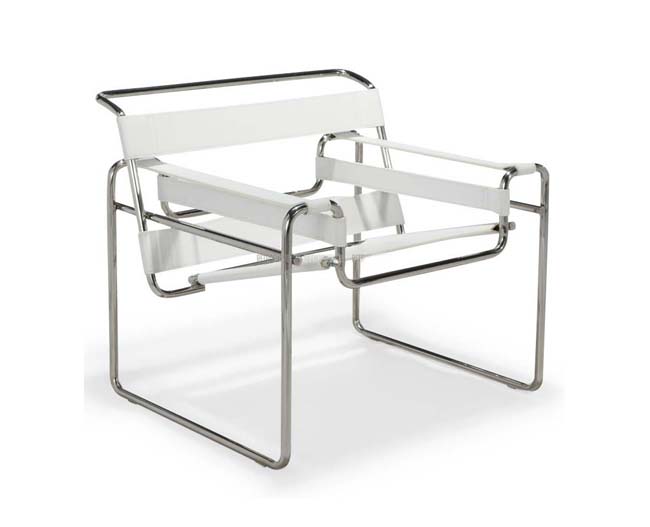 Marcel Breuer Wassily chair
Product name:Marcel Breuer Wassily chair
Material: Micro leather straps, stainless steel frame
Size: w31''x d29'' x h29''

Marcel Breuer Wassily chair
Product Description: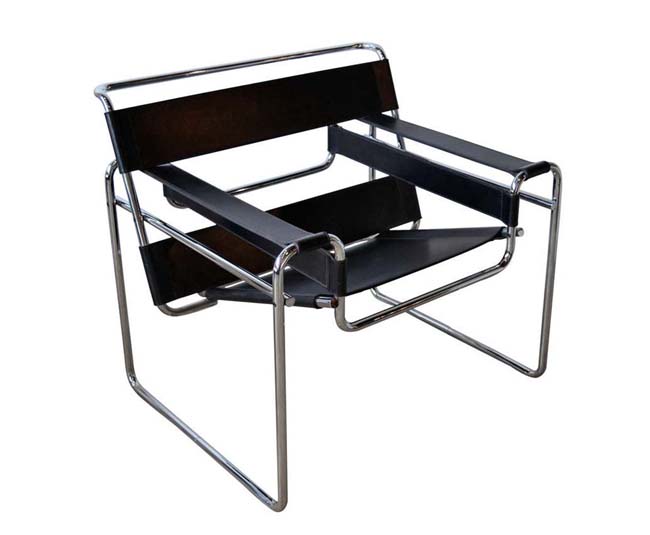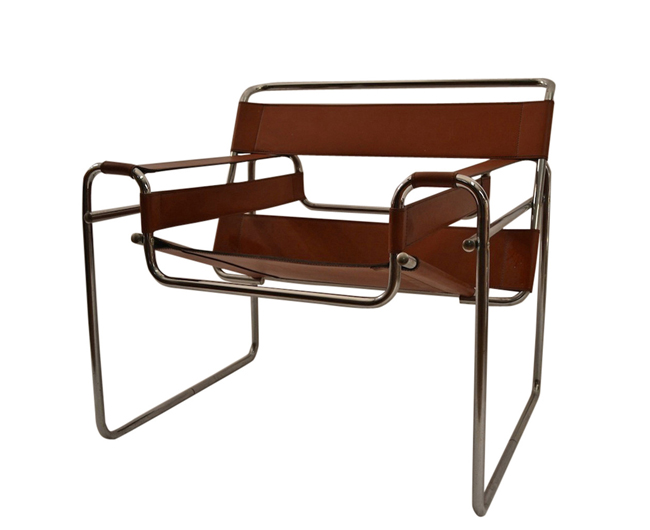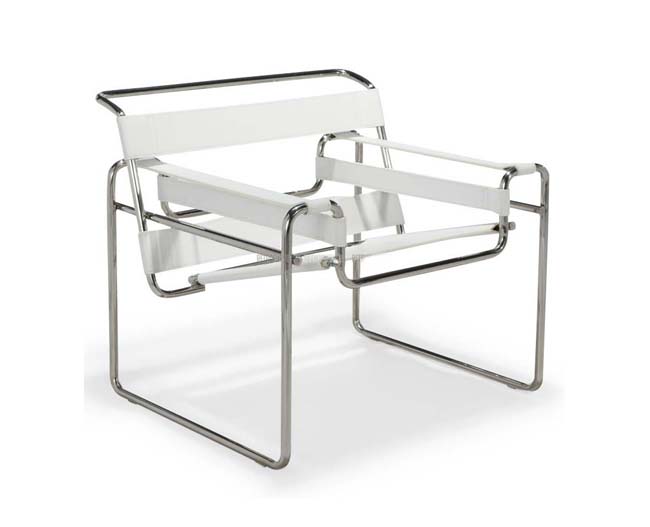 Marcel Breuer Wassily chairAfter sharing a pair of modern icons, the Wagenfeld Lamp and Thonet No 14 chair, one would be hard-pressed to overestimate the importance of the Wassily Chair, which evolved as a symbol of modernism and remains among the most famous of the Bauhaus chairs.
Marcel Breuer 1926 On Model B3 Wassily Chair

Originally, the Wassily Chair was designed by Marcel Breuer in 1925, while he was an apprentice at the Bauhaus in Dessau. Before we focus on this very special piece of furniture, let's take a look at the designer himself.
Marcel Breuer
Marcel Breuer (1902- 1981) was born in Hungary and later studied and taught at the Bauhaus in Dessau. There, he became one of the very first designers who would create furniture with tubular steel. Apparently, the elegantly curved tubular steel handlebars of his Adler bicycle inspired him to work with this material. The process of manufacturing seamless, tubular steel had just been invented by the German steel manufacturer Mannesmann.
For the auditorium in Dessau, Breuer developed a number of different pieces of furniture, all of which were lightweight, affordable and hygienic. At that time, this was absolutely revolutionary for a number of reasons. It used new materials like leather or bent steel, and most importantly, it looked absolutely different than anything else that had ever been designed before. As such, it does not seem surprising that Marcel Breuer's creation evaded popularity, much to his disappointment.
After his Bauhaus career, Breuer spent some time in Berlin, designing private residences, buildings and commercial spaces. Later in his career, he also created innovative wooden furniture but his most famous design is definitely the Wassily Chair.