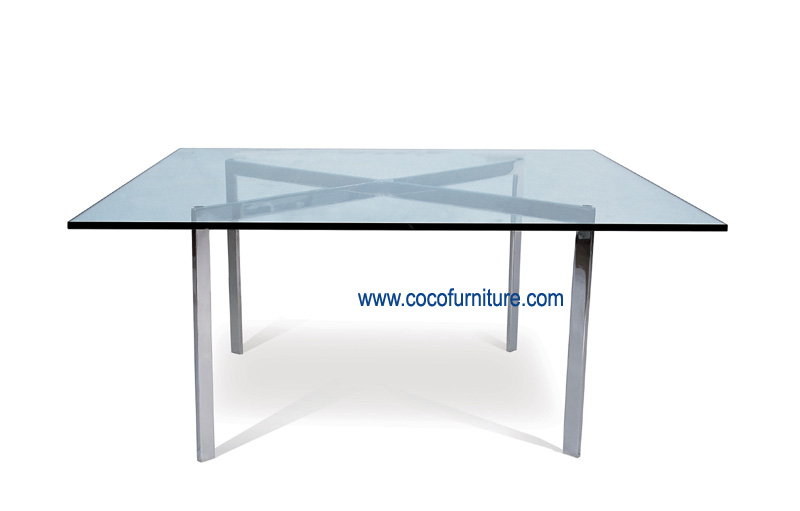 Barcelona table (9006)
Barcelona Coffee Table by

Ludwig Mies van der Rohe

Material:tempered glass thickness can be 12mm / 15mm 19mm, SUS304# polished stainless frame.
Product size:102*102*45
CBM: 0.38
Barcelona table (9006)
Product Description:
Barcelona Coffee Table
Ludwig Mies van der Rohe
The Barcelona Coffee Table was designed by Ludwig Mies van der Rohe in 1930. Irresistibly clean and modern, the elegant coffee table showcases the designer's signature stylized cross form. While also known as the Dessau Table, this piece first appeared alongside the Brno chair at the Tugendhat House in Brno, Czechoslovakia.
Our high quality table inspired by the original offers a 19mm-thick glass tabletop resting atop a base of heavy polished grade 304 12mm-thick stainless steel frame. Fresh and simple, the table provides the perfect complement to the Barcelona Chairs and a stylish addition to any interior.