To view this video please enable JavaScript, and consider upgrading to a web browser that supports HTML5 video.


barcelona chair (8030-1)Mies Van Der Rohe
Product name: 8030-1 barcelona chair italian leather or aniline leather Material: italian leather,sponge, SUS304# polished stainless 30*12mm thickness high polish
Product size: 76*76*76cm CBM: 0.52


barcelona chair (8030-1)Mies Van Der Rohe
Product Description: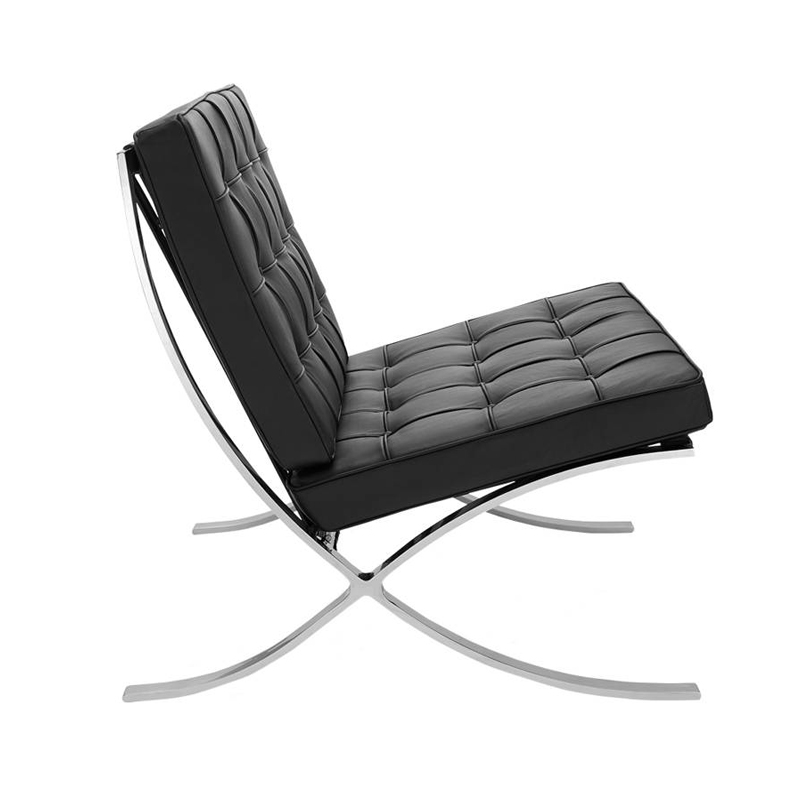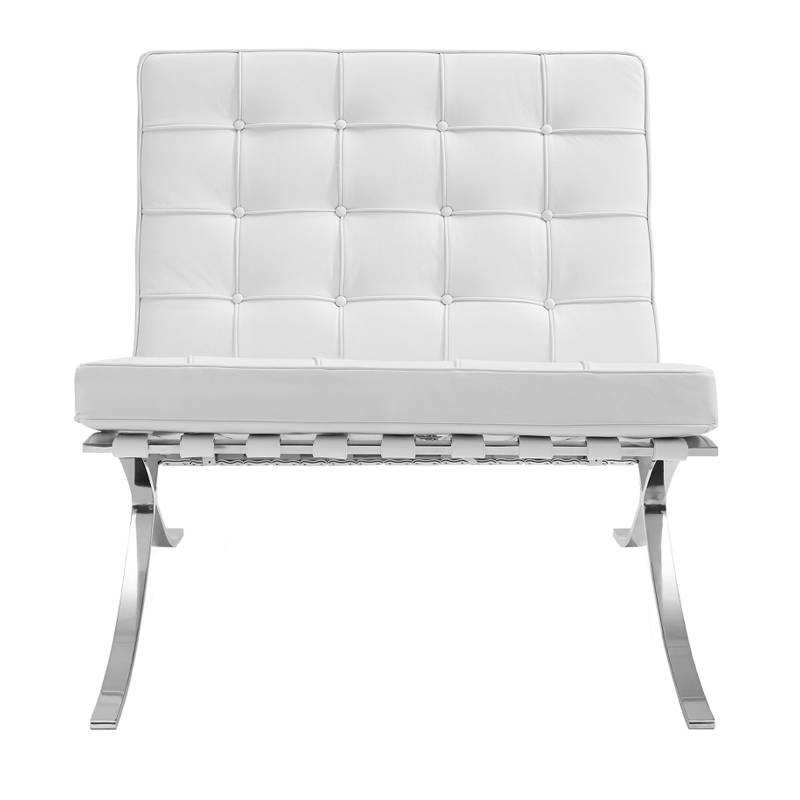 Product Description:
1. Reproduction of the top famous modern classics design.Barcelona Chair and Ottoman chair by Luwig Mies van der rohe. Ludwig Mies van der Rohe, along with Walter Gropius and Le Corbusier, is widely regarded as one of the pioneering masters of modern architecture. Mies, like many of his post World War I contemporaries, sought to establish a new architectural style that could represent modern times just as Classical and Gothic did for their own eras. He created an influential 20th century architectural style, stated with extreme clarity and simplicity.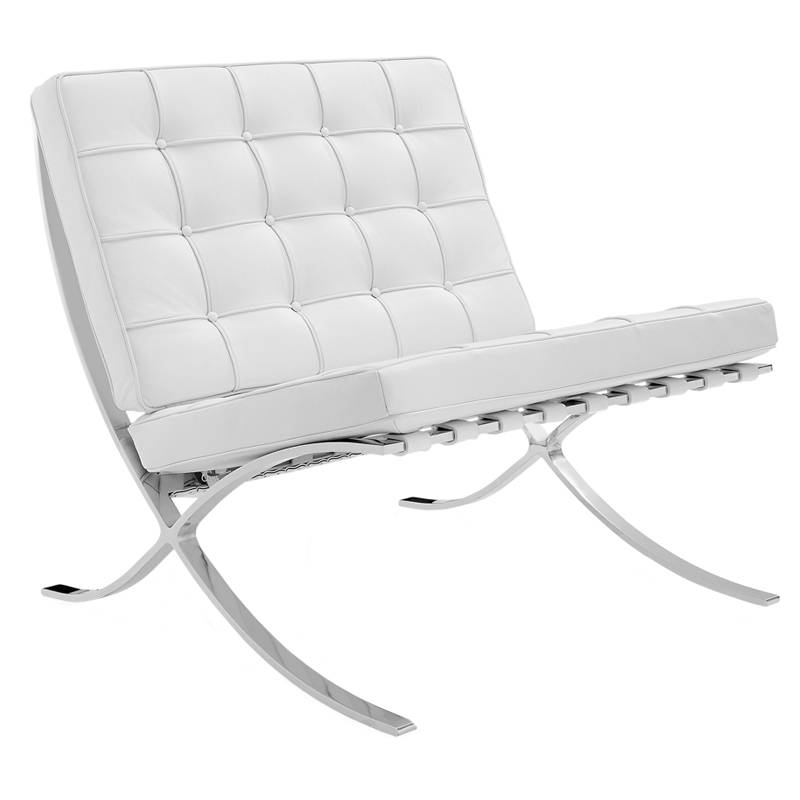 The Barcelona Chair originally designed by Ludwig Mies van der Rohe in the mid 19th century is the influence behind our state-of-the-art replica. We love the minimalist forms and exquisitely refined details of this iconic chair and tried to pay homage to the designer by achieving an extraordinary level of visual harmony using high quality materials.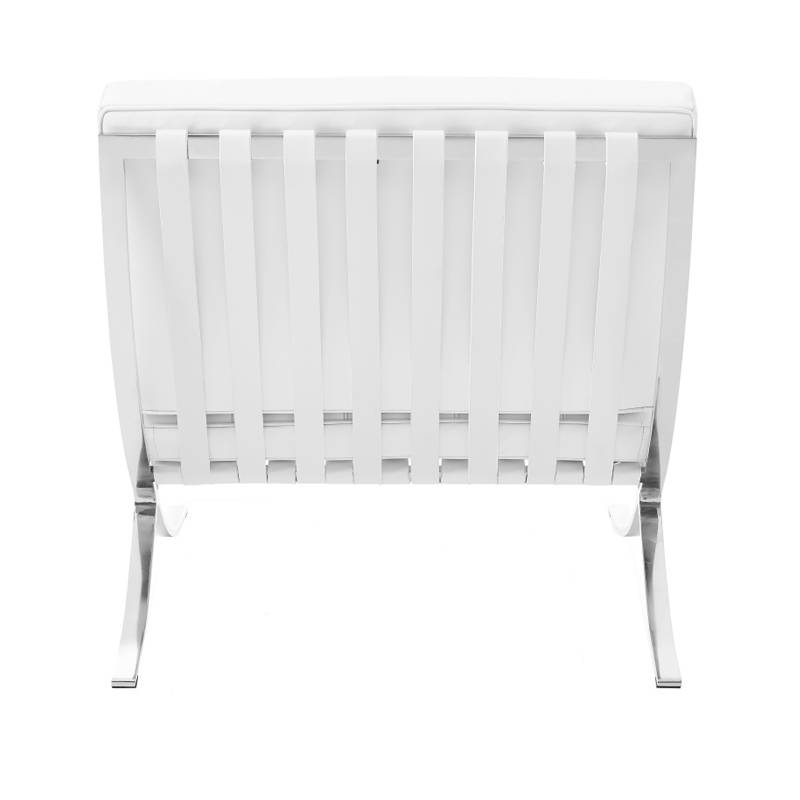 Available in 100% Full Grain Premium-Italian Leather upholstery, exclusively hand-picked by expert mid-century craftsmen.
Cushion surface features individually cut and sewn leather panels for optimum detailing.
The Chair Cushions are made using High Density Foam.
Cushion foam is wrapped in Synthetic Silk underneath the leather upholstery to allow airflow.
Braided thread used with Lockstitch ensures piping stays in place and seams are long lasting.
Only replica in the US featuring seamless, smooth corners like the original.
Heavy Grade Leather saddle straps color-match the upholstery; both sides of the leather straps are finished for extra strength and longevity.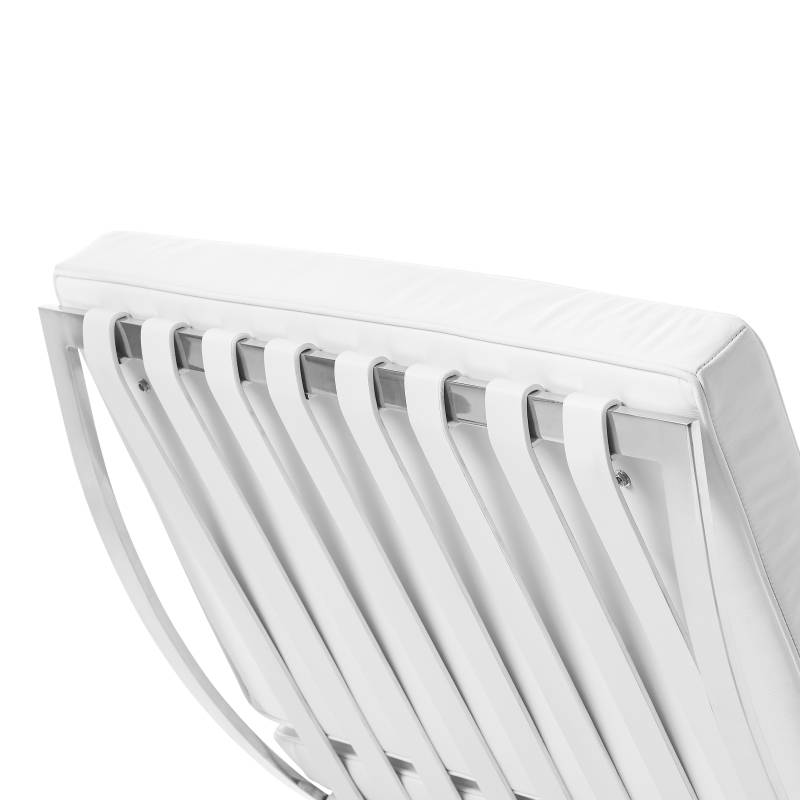 Frame is constructed from a superior grade single-piece stainless steel block for ultimate durability, stronger support and resistance to chipping, corrosion and rust;
Hand-buffed to a mirror like sheen.
Cushions strap in place using concealed buttons.
Dimensions and Specifications true to the original design.