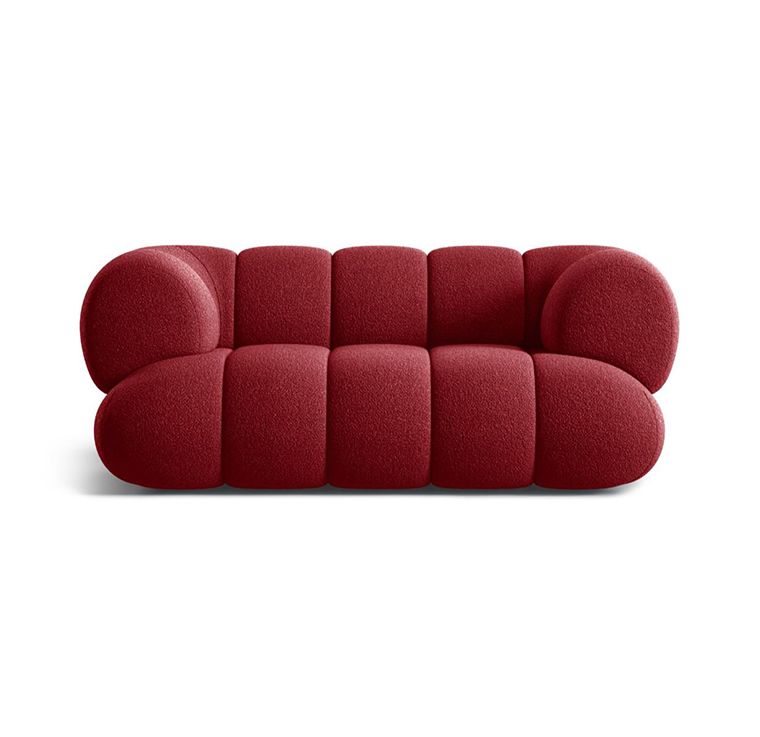 Intermede Sofa 2 Seater by Roche Bobois
Intermede Sofa 2 Seater by Roche Bobois
1 Seat: 146*106*69cm
2 Seat: 176*106*69cm
3Seat: 236*106*69cm
4Seat: 266*106*69cm
seat height 37cm
Material: velvet, linen fabric or boucle fabric. soft medium density sponge. solid wooden frame
Intermede Sofa 2 Seater by Roche Bobois
Product Description:
Designs of Maurizio Manzoni
Like the marshmallow its bouncy, slightly pop shapes seem reassuring. The sofa is available in blule, red white, in mouse grey, or in the whole palette of this curly fabric. A cozy nest to snuggle up to while reading a book or watching a movie.