To view this video please enable JavaScript, and consider upgrading to a web browser that supports HTML5 video.


Florence Knoll leather sofa 6112-3#
Florence Knoll sofa / loveseat / chair / ottoman
Chair dimension:84*82*80cm
Loveseat dimension:152.5*82*80cm
sofa dimension:200*82*80cm
Designer:Florence Knoll
Material: Leather uphostory, high density sponge, solid wooden inner frame. brush stainless steel base
Florence Knoll leather sofa 6112-3#
Product Description:
Description of Florence Knoll sofa

- This Florence Knoll Sofa In Cashmere Wool was inspired by the Lounge Collection created by US designer Florence Knoll (1917-present) to have a spare, angular profile that reflects the objective perfectionism of modern design.
- Also provide armchair, two seat sofa, and three seat sofa.
- This high quality reproduction is manufactured to almost the exact same specification as the original.
- Caramel wool upholstery.
- Caramel wool or leather upholstery available in your color choice
- High Polished full length external stainless steel base frame.
- The legs and frame are made of stainless steel square tubing polished to a mirror finish.
- Reinforced bottom seat cushion platform for firm long lasting comfort
- Multi density foam seat and back cushions wrapped in silk layer provide comfort and cushion structure memory.
- Inner frame is solid wood.
- This is a very heavy sofa, springs are still excellent, foam is great and comfortable.
- The Florence Sofa can be customized to perfectly complement your home.
- Our prices are the competitive in the industry and our quality is one of the best.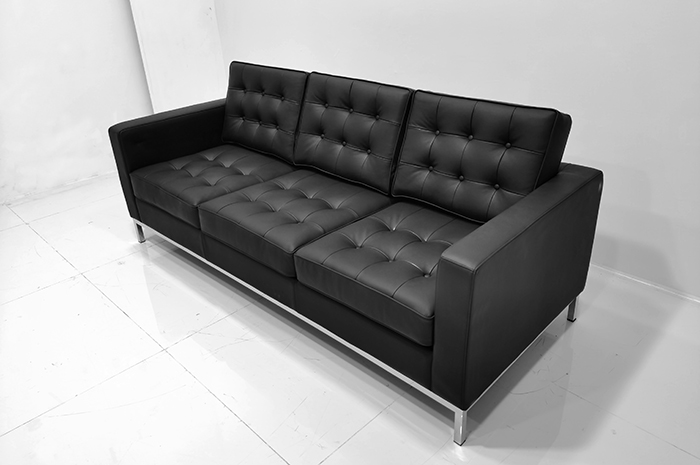 More information of Florence Knoll Furniture Design
Florence Knoll stated that she was not a furniture designer, perhaps because she didn't want her furniture pieces to be viewed on their own, but rather as an element of her holistic interior design.[8] Knoll only designed furniture when the existing pieces in the Knoll collection didn't meet her needs. Almost half of the furniture pieces in the Knoll collection were her designs including tables, desks, chairs, sofas, benches and stools. She designed furniture not only to be functional, but also to designate the way she wanted the interior space to function as well as relating to the architecture of the space and the overall composition. This was inevitably part of her concept for 'total design' where she aspired to work in a broad range of design fields including architecture, manufacturing, interior design, textiles, graphics, advertising and presentation.[9] The distinctive features of Florence Knoll's furniture designs were the sleek silhouettes and geometries. This reflected her architectural training and interests. Her furniture was designed with the notion of transforming architecture into furniture, which she achieved by translating the structure and language of the modern building into a human-scaled object. An ideal example of this is her 2544 credenza, which was a marble topped, rectangular case with metal legs. Its structure was clearly influenced by the Mies' Seagram Building and Corbusian columns. She mostly kept the upholstery colour palate in black, brown and beige to let the vibrant colours and rich textures in the interior spaces remain the focus (some pieces did come in bright red).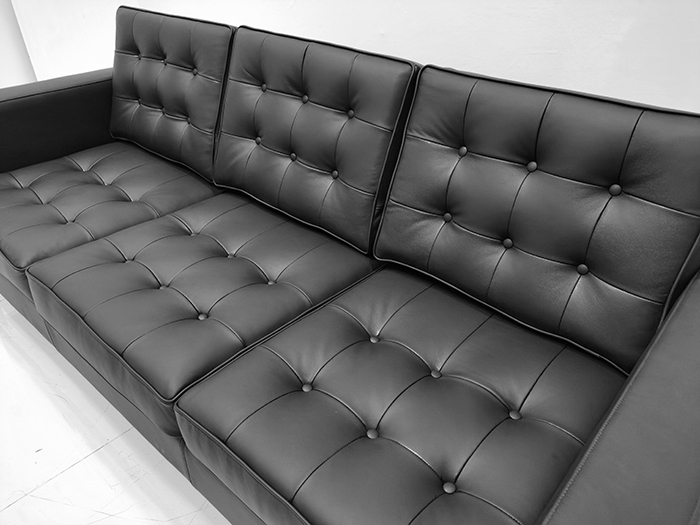 In 1960, Florence Knoll retired as President of Knoll to become Director of Design then resigned five years later. Although several experienced designers remained in the Knoll Planning Unit, without her guidance the company's intentions changed and conflict of ideas arose between staff members. Due to this, the company's success went down hill and The Planning Unit ceased operation in 1971.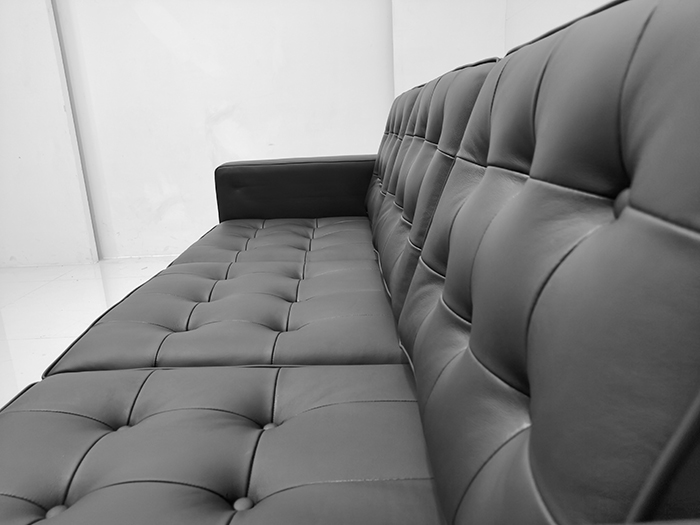 Knoll is still in operation, selling furnishings, office systems, seating, files and storage, tables and desks, wood casegoods, textiles and accessories internationally.