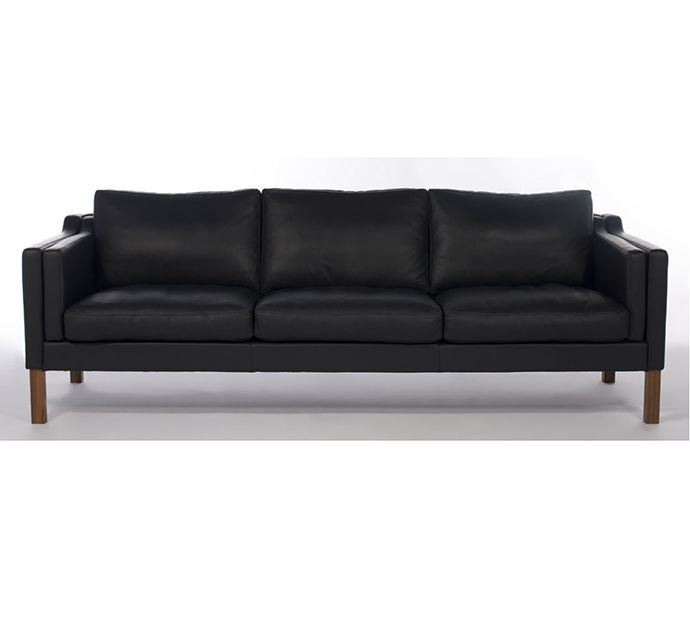 Borge Mogensen 3 seat leather sofa (2212-3)
Product name: Borge Mogensen 3 seat leather sofa (2212-3)
Material: italian leather,sponge, solid wood
Product size:223*83*76
CBM: 1.4
Borge Mogensen 3 seat leather sofa (2212-3)
Product Description:
Originally designed by Borge Mogensen in 1962 for his home in Gentofte north of Copenhagen.
The simplicity and clean lines have since made the sofa one of the most recognised Mogensen pieces, still used widely today in government buildings, embassies, executive offices and private homes the world over.
Our reproduction Morgensen sofa offers a more supple feel over many of the other modern classics furniture in the market. We offer the same quality product offered at high-end modern design retailers but at a much lesser price.
•Top grain Italian leather upholstery
•Cushions are made of foam materials in different densities to give the perfect seating comfort.
•Kiln dried solid timber frame
•Solid American walnut legs
•High quality reproduction based on original design
•3 year manufacturers' warranty against defects.